Beautiful ebook reader
- With unique reading technologies!
( scroll down for more information )
ReadMe! is the first e-reader app to offer
BeeLine Reader
, an award-winning tool for reading more efficiently. We also have the best
Spritz
implementation to date.
---
Unique features in ReadMe!
Spritz
Spritz
is a text streaming technology that minimises the eye movement when reading. The eye movements from word to word make up about 80% of the time you spend reading, so with Spritz you could, if you want, read books up to 1.000 words per minute! For reference, the average reading speed is only about 220 words per minute.
BeeLine Reader
BeeLine Reader helps you read more quickly and easily by displaying text with eye-guiding color gradients. These gradients make reading easier for readers of all ages and skill levels, and the average reading speed increase is over 20%.
BeeLine Reader is used widely in schools because it helps students learn to read more quickly, and controlled testing in schools confirms the benefits that students rave about. BeeLine Reader's technology has been featured by the American Optometric Association and has won awards from Stanford University and Dell Education.
ReadMe! Sync
With ReadMe! Sync you can synchronise your books seamlessly across your iOS- & Android- devices.
When you have enabled synchronisation, ReadMe! will automatically sync all your books, bookmarks and the most recent page you were on to all your devices running ReadMe!. It works seamlessly over iPhone, iPad and Android devices. Oh, and it's fast. Really fast!
Watch the demonstration video to see it in action.
---
ReadMe! Writer
---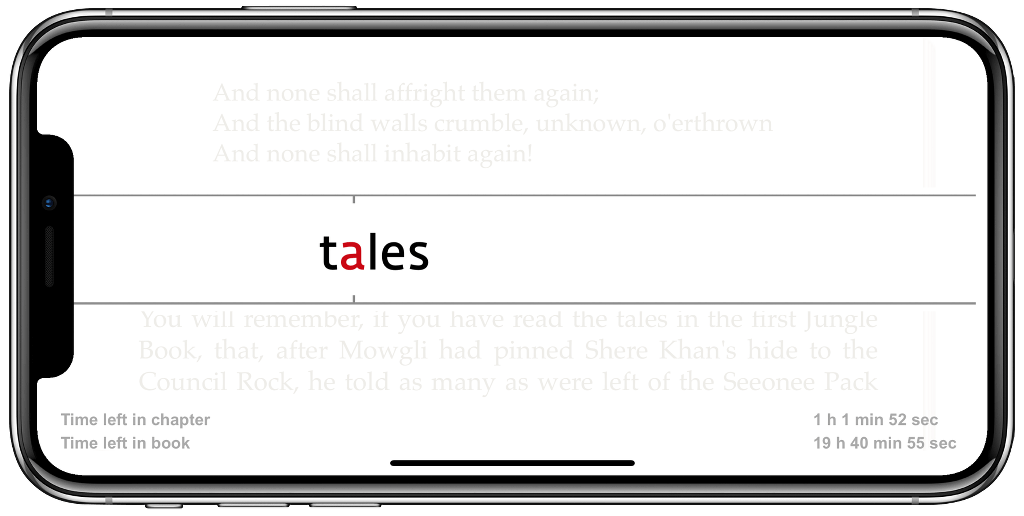 Optimized for iPhone X!
---